In pipetting, results depend equally on your pipette and your choice of pipette tip. The best fitting pipette tips for Sartorius pipettes are Optifit standard pipette tips and Safetyspace® Filter Tips. They ensure the performance of Sartorius pipettes and repeatability of your results like no other tip can.
Optifit | Standard Tips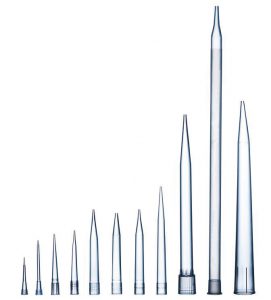 Sartorius Optifit tips are a high-quality choice for most pipetting tasks with their wide range of easy-to-use packaging, sterility and purity options. The universal tip design makes them compatible with most other pipette brands.
High Quality Tips — Optifit tip manufacturing process has strict quality controls to ensure that each tip from each batch is uniform. They are made from medical grade polypropylene and thanks to the fully automated production process they ensure the purity level your experiments require.
Easy-to-Use Packaging
You have multiple convenient packaging options to choose from: ready-to-use single tray, two refill options or bulk tips.​ Tip racks and packaged are color-coded for easy matching with Sartorius pipettes.​
Tips for Every Use
Our standard tip range is from 10 µl to 10 ml but you can also get specialty tips from us.​ When you are pipetting from hard to reach sample tubes or want to be extra gentle when pipetting your cells check our extended length or wide bore pipette tips.​
Safetyspace® | Filtered pipette tips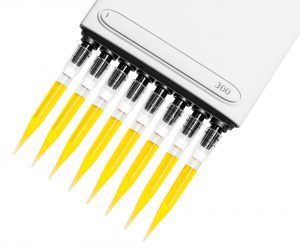 Safetyspace® Filter tips feature the unique safety space air gap, so your sample never touches the filter. They offer optimal protection for your work from cross contamination and enable you to use the full volume of the tip with any pipetting mode.​ In addition to protecting your samples, the filter protects your pipette.
Mind the Gap
The Safetyspace® gap is a unique product feature of Sartorius tips. It leaves extra room for the liquid, so it never touches the filter eliminating loss of sample, reducing risk of contamination and reduction in accuracy.​
Now you can use the entire volume range of your electronic pipette in any pipetting mode.
Aerosol Barrier Filter
Safetyspace® Filter tips are fitted with pure polyethylene filters that effectively capture solid and liquid aerosol particles. The filter is made without self-sealing additives to avoid any interference with your samples or results.
The Extra Space is Particularly Useful in the Following Applications:
Pipetting foaming liquids such as buffers and proteins​

Pipetting solvents​

Multi dispensing and reverse pipetting
Contact Alpha-Liberty at 513-777-1525 to request a quote or submit the Alpha Liberty online contact form for more information.