Sartorius Corporation, located in Bohemia, N.Y., is the North American headquarters for both the Mechatronics and Biotechnology divisions.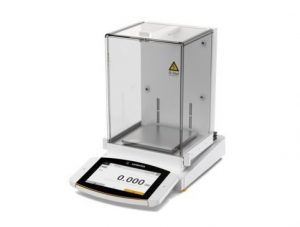 Based out of Gottingen, Germany, Sartorius Mechatronics has been in operation for over 140 years and is a world leader in the design, manufacture, and service of precision scales and balances, moisture content analyzers, and foreign body detectors. The company's 4,320 employees support customers ranging from the pharmaceutical, chemical, and beverage industries located in more than 110 countries around the world.
Sartorius' vast array of products and configurations allow us to provide premiere solutions for a variety of processes and applications and our technological innovation produces the most accurate balances in the world.
With the increasing implementation of process automation, Sartorius is able to provide solutions for weighing systems rather than solutions for weighing products. The growing standards of efficiency demand for the highest quality equipment across the entire production process. Our process-based approach combines product expertise with customer collaboration, allowing for individualized and thorough solutions for entire production systems.
Sartorius also offers comprehensive service assistance to accommodate our extensive line of products. Our ISO 17025 accreditation ensures that our customers receive the highest quality service available in the industry and that their process is configured to meet their specific requirements.
For more information about Sartorius Scales and Balances, please call us at 513-777-1525 or toll free at 800-572-9689 to speak with an associate or you may contact us online by filling out the Alpha Liberty online contact form and an associate will contact you at their earliest convenience.