Ion BM Series Balances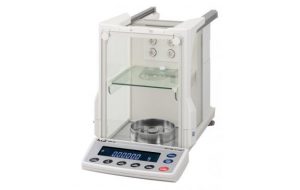 Practical weighing solutions for microgram weighing with integrated applications that make your weighing process efficient and convenient.
Capacities from 22g to 520g
Readabilities from 0.1mg to 1μg
Internal calibration with auto-self calibration feature to adjust for temperature variations, ensuring consistent measurements
Standard RS232C allows for easy system integration
Built-in, fan-less ionizer to eliminate static interference
Large weighing chamber allows for direct weighing of small samples into larger tare containers
Apollo GX-A/GF-A Series (Bestseller)

Improve productivity and efficiency of your workflows with the A&D Apollo lab balance's user-friendly and innovative features, designed to provide reliable results across a range of environments and applications.
Capacities from 122g up to 330g
Readability down to 0.1mg
Smart weighing technology increases performance and productivity
Data integrity and regulatory compliance made easy
Glass breeze break with space saving retractable doors
Durable metal construction provides increased protection and stability
Galaxy HR Series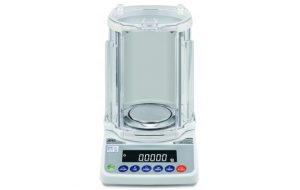 Accurate and reliable balance that combines all of the essential weighing functions into a lightweight, compact design.
Capacities from 102g to 252g
Readability down to 0.1mg
C-SHS patented weighing technology increases performance and productivity
Lean compact design makes this A&D's smallest analytical that saves on space
Practical built-in features such as density determination and counting
Durable metal construction and shatterproof, anti-static plastic breeze break are chemically resistant and easy-to-clean; ideal for regulated FDA/HACCP environments
Gemini GR Series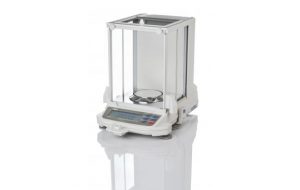 Dependable and durable balances to meet your traditional weighing operations
Engineered construction OES Ordinal Electromagnetic weighing technology allows consistent results
Count on core functionality with large LCD display & space saving features
Easy to operate, clean, and maintain; antistatic breeze break, ABS housing, and SS pan, spill ring, dust plate & base floor
Phoenix GH Series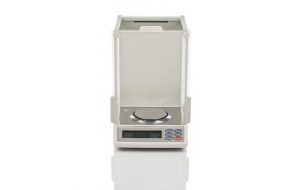 Solid performance ensures consistent and precise weighing results.
Capacities from 120g to 320g
Readabilities from 0.1mg to 0.01mg
Ordinal Electromagnetic Sensor (OES) provides the best accuracy and precision
Advances stabilization features and flexible interface options
Durable stainless steel lower-housing and chemically resistant ABS plastic top-housing
FZ/FX Series Precision Balances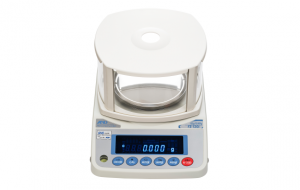 A precision balance that combines all of the essential weighing functions in a compact, light-weight package.
C-SHS Patented weighing technology
Compact footprint with fast stabilization
Dependable & durable
IP65 and Legal for Trade (NTEP and MC) models available
Large bright vacuum fluorescent display and underhook for below weighing
Built-in rechargeable battery option
Newton EJ Series Portable Balances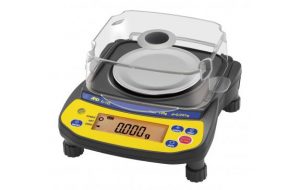 A classic portable balance that saves on space without compromising performance.
SG weighing technology gives you the right functionality at the right price
Portable on-the-go weighing ideal for multi-user applications
Maximize productivity with long battery life and display hold features
Now students, researchers, and industrial users have a convenient and affordable way to make milligram measurements.
GP Series Precision Balances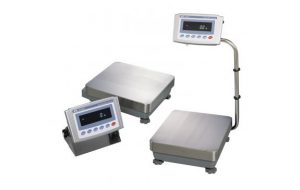 The most versatile high capacity industrial kg balance
Double leveraged SHS weighing technology enhances performance accuracy up to 101kg capacity
Versatile swing arm & detachable display make it ideal for benchtops & floor settings alike
IP65 / NEMA4 compliant makes it resistant to dust and water
The GP internal calibration with an internal mass saves time and money. With the internal calibration with internal mass, the balance is calibrated quickly with Automatic Self Calibration or One Touch Automatic Calibration.
Pricing and quotes
For more information about A&D Weighing Scales and Balances, call our sales department at 513-777-1525 or contact us online by filling out the Alpha Liberty online contact form and an associate will contact you at their earliest convenience.